Get Started with Discuss¶
Discuss allows you to bring all of your company's communication together through messages, notes, and chat. Share information, projects, files, prioritize tasks, and stay connected with colleagues and partners throughout applications. Forge better relationships, increase productivity and transparency by promoting a convenient way of communicating.
Choose your notifications preference¶
Access your Preferences and choose how you would like your notifications to be handled.

By default, the field is set as Handle by Emails making messages, notes, and notifications where you were mentioned or that you follow, to be sent through email. By choosing Handle in Flectra, they are shown in the Inbox.
Messages can then be Marked as Todo, Replied, or Marked as Read.
The messages tagged as Mark as Todo are also shown in Starred, while the ones Marked as Read are moved to History.

Start Chatting¶
The first time you log in to your account, FlectraBot sends you a message asking for permission to receive desktop notifications to chats. If accepted, you receive push notifications to the messages sent to you despite of where you are in Flectra.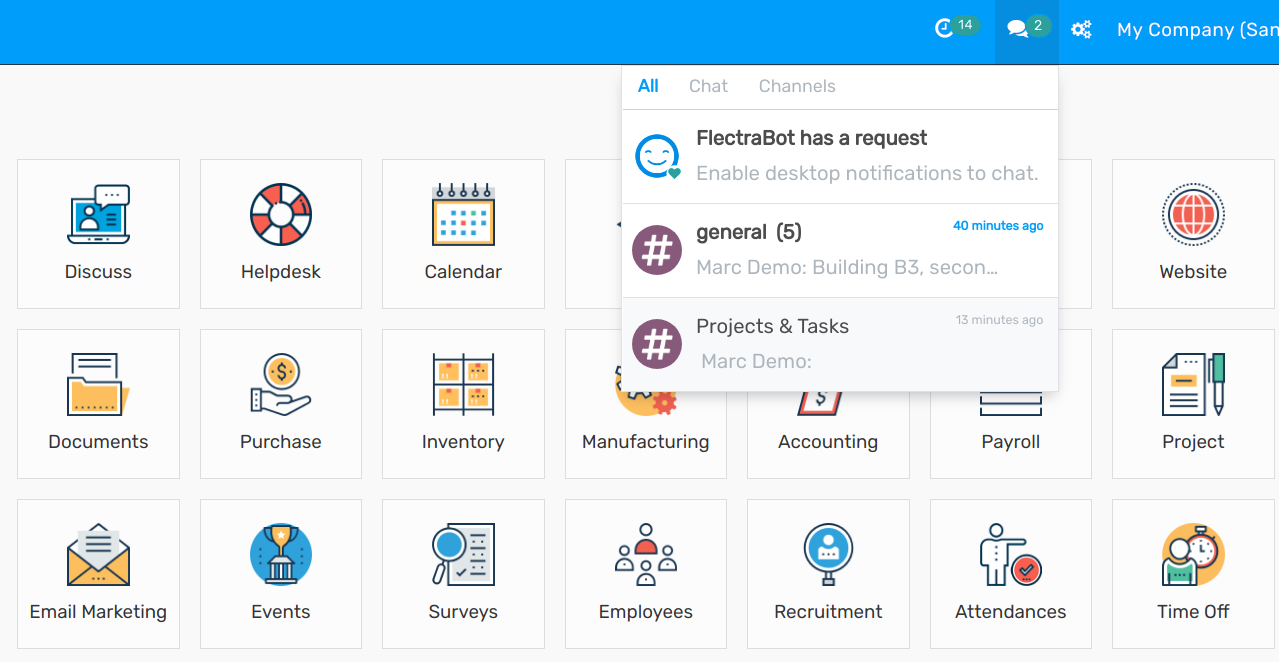 Tip
To stop receiving desktop notifications, reset the notifications settings of your browser.
To start a chat, click on New Message on the Messaging Menu, or go to Discuss and send a Direct Message.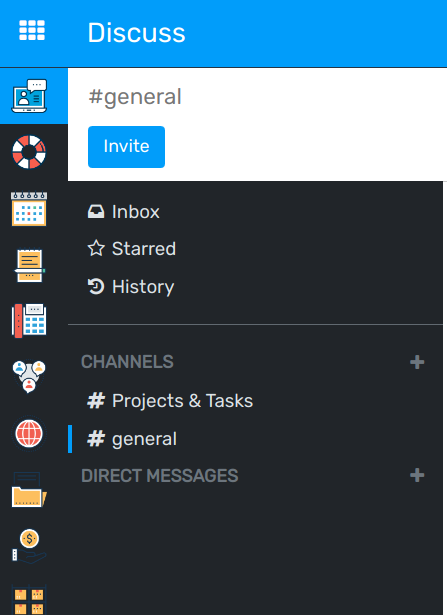 You can also create public and private channels.
Chat status¶
It is helpful to see what colleagues are up to and how quickly they can respond to messages by checking their Status. The status is shown on the left side of a contact's names on Discuss' sidebar and on the Messaging menu.
Green = online

Orange = away

White = offline

Airplane = out of the office